Tax Preparation Services
South Florida
Satisfaction Is Our Top Priority
My practice primarily focuses on two areas. One is tax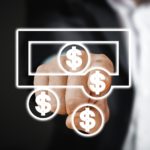 preparation services for individuals and small businesses including small partnerships, S corporations, and smaller C corporations as well as trusts and nonprofits. I also provide expert and professional tax resolution services for individuals and businesses. I fight for my clients' rights. All my clients deal with me personally and not with impersonal call centers or intake personnel.
I also provide tax planning and consulting services also to individuals and small businesses including small startups. Educating taxpayers is important to me and I do this through writing articles in my blog, social media, and newsletters. I also speak to various small groups on tax situations that may affect them. Tax research is also very important to me and I am always available to research particular issues involving taxpayers.
While teaching is important, learning is the most important. Tax rules and laws are constantly evolving and I make sure to stay current on all changes in the tax code. I take continuing education very seriously and I far exceed the annual minimum requirements by our profession. I also belong to several trade associations that keep me abreast of all changes that occur or are proposed all during the year.
My mission is to make sure that my tax preparation clients will always pay the least amount of taxes allowed by law and that my tax resolution clients always receive a fair and equitable outcome.
Notary Public Services
South Florida
What is a Notary Public?
A notary public is tasked with verifying the authenticity of your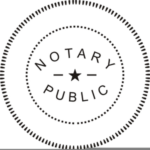 most important transactions. Their consent is often the final step in establishing power of attorney, closing on a home, or opening a retirement account.
A notary is a public official appointed by a state government to help deter fraud. Notary publics witness the signing of important documents and verify the identity of the signer(s), their willingness to sign the documents, and their awareness of the contents of the document or transaction.
These documents include:
Estates
Deeds
Powers of attorney
Affidavits
Licenses
Contracts
Loan documents
Trusts
KNOWLEDGE IS OUR COMMITMENT TO YOU

Our clients range from large organizations to everyday people. But they all know they can count on accuracy and timeliness each time they call Harold J Blotcher EA.